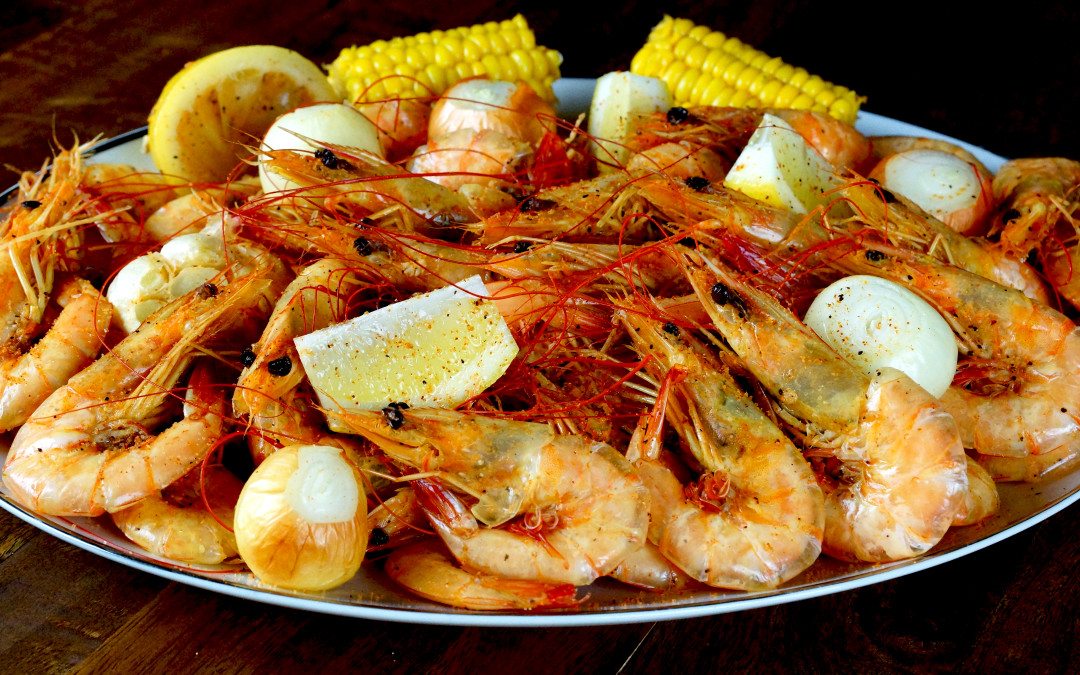 Ingredients:
Directions:
In a large pot, fill half way with water, add Slap Ya Mama Seafood Boil, add halved lemon, place on high heat and bring to a rolling boil.  Once boiling, add shrimp and cover.  Bring to a rolling boil again, uncover and boil for 3 to 4 minutes. (If your burner brings to a boil slower than others then boil shrimp for a shorter period.  If it's quick to bring to a boil, boil shrimp for a longer period.)  Remove shrimp from pot; place into a large bowl or on a serving tray, squeeze juice of sectioned lemon over shrimp and sprinkle evenly with Slap Ya Mama Seafood Boil.   Serve with your favorite cocktail sauce or butter sauce and enjoy.
Boiling Veggies:
Note:  You may also boil vegetables, such as corn, potatoes, sweet onions, whole garlic and mushrooms.  We often boil veggies first, then place in a large bowl and cover with foil.  Then boil shrimp in the same water, adding a few more tablespoons of Slap Ya Mama Seafood Boil to the water before adding shrimp.
Note: We use approximately 3 Tbsp (1.5 ounces) of Slap Ya Mama Seafood Boil for every pound of shrimp, crawfish, crab or vegetable.
Serving Size: 4