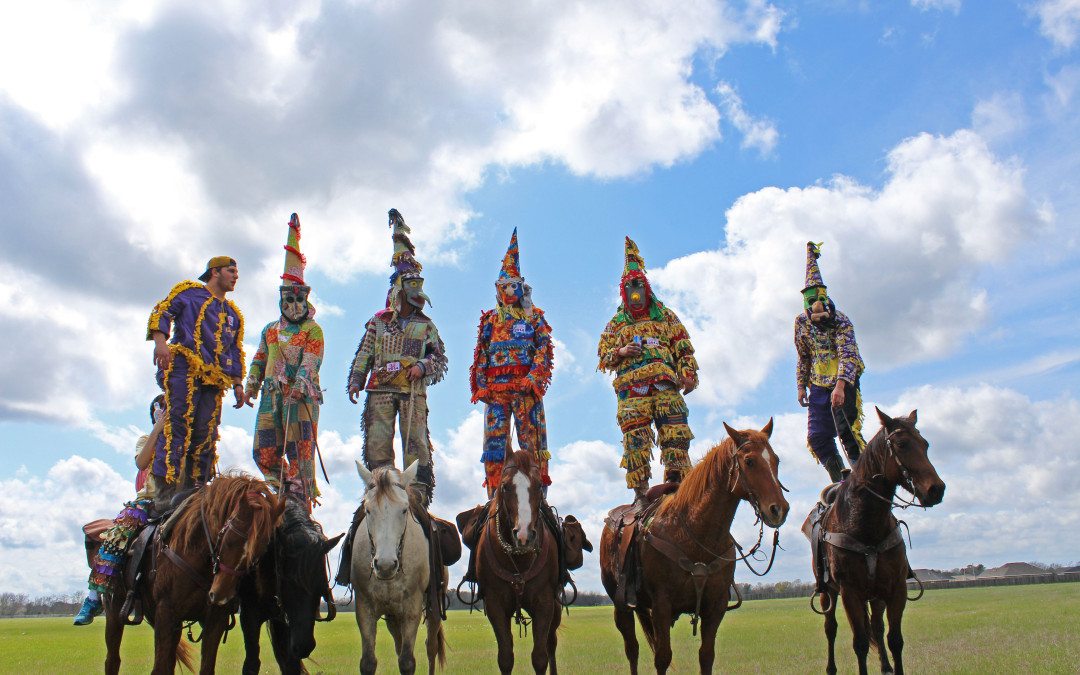 The Story of the Real Cajun Mardi Gras and The Walkers Experience 
Mardi Gras- or Carnival- is celebrated in many cities worldwide with strong Catholic ties. Although legend tells of French explorers Pierre Le Moyne d'Iberville and Sieur de Bienville hosting America's first Mardi Gras celebration near present-day New Orleans in 1699, historical record says it was first celebrated in the 1700s in present-day Mobile, Alabama, the capital of the French Louisiana Territory. Today, communities along the gulf coast from Texas to Florida celebrate Mardi Gras season. Each area prides itself on its own unique customs, from parades, costumes, and formal balls to special food and libations.
Mardi Gras season begins on January 6th, called Epiphany or Twelfth Night, the fay the three kings reached baby Jesus in Bethlehem. To mark the occasion, local bakeries make a flaky, oval-shaped pastry called a king cake. Inside each king cake is a plastic baby that signifies the baby Jesus. The person who finds the baby in their slice has to host next year's mardi gras party and provide the king cake. The Carnival Season culminated on Fat Tuesday ("Mardi Gras" in French), the day before Ash Wednesday, and the Christain Lent. On Fat Tuesday and the weeks leading up to it, Catholics- and many Protestants- eat and drink whatever they wish before giving up meat and other luxuries during the Lenten season of sacrifice and repentance.