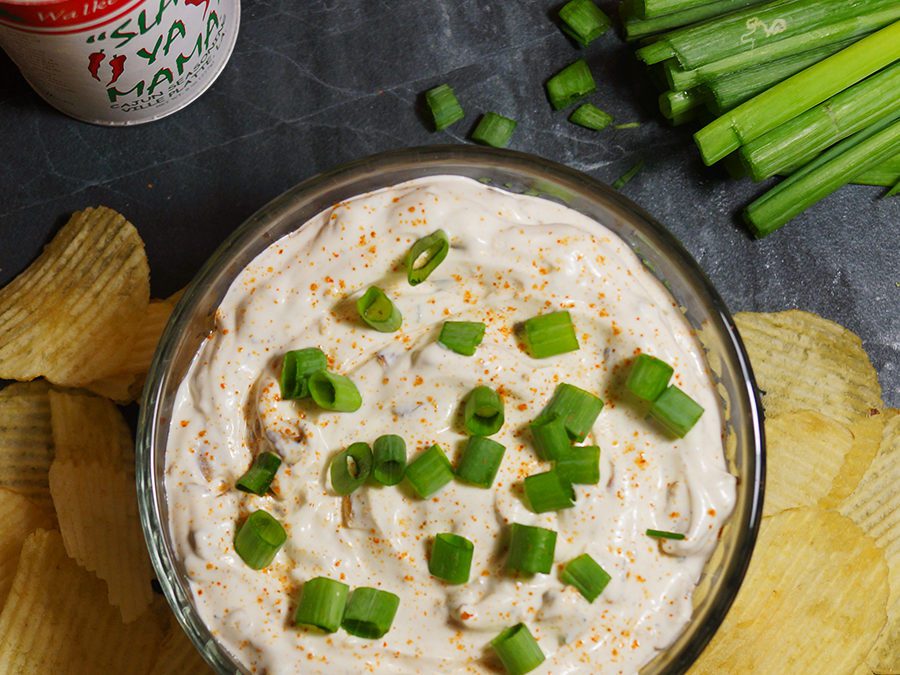 Mama's Cajun French Onion Dip
This fresh and creamy French Onion Dip is the perfect crowd-pleasing dip for your next gathering.  With it's simple and fresh ingredients, this recipe is as easy to make as it is flavorful.
Ingredients
2

tbsp

butter

3

cups

yellow onions, diced

(approximately 2 onions)

3

garlic cloves, minced

2

cups

sour cream

½

cup

mayonnaise

3

tbsp

green onions, chopped

1

tbsp

parsley, finely chopped
Instructions
In a large skillet over medium heat, stir in butter, onions, and ½ tsp of Slap Ya Mama White Pepper Blend Cajun Seasoning. Stir occasionally for about 10 minutes. Reduce heat to medium-low, continue stirring onions every few minutes, letting them caramelize to the bottom of the skillet before stirring again. Repeat this process for approximately 20 minutes or until the onions are dark golden brown. If the onions start to stick, you can deglaze the skillet with a splash of water.

When there is 2 minutes remaining on the onions, stir in garlic and sauté for the remaining time. Remove from heat and transfer into a bowl and place in the refrigerator to cool.

Once the onions have cooled, add them to a mixing bowl along with the sour cream, mayonnaise, green onions, parsley, and the remaining Slap Ya Mama White Pepper Blend Cajun Seasoning. Mix well until creamy, garnish with herbs, a few more dashes of Slap Ya Mama and enjoy.
Print Recipe