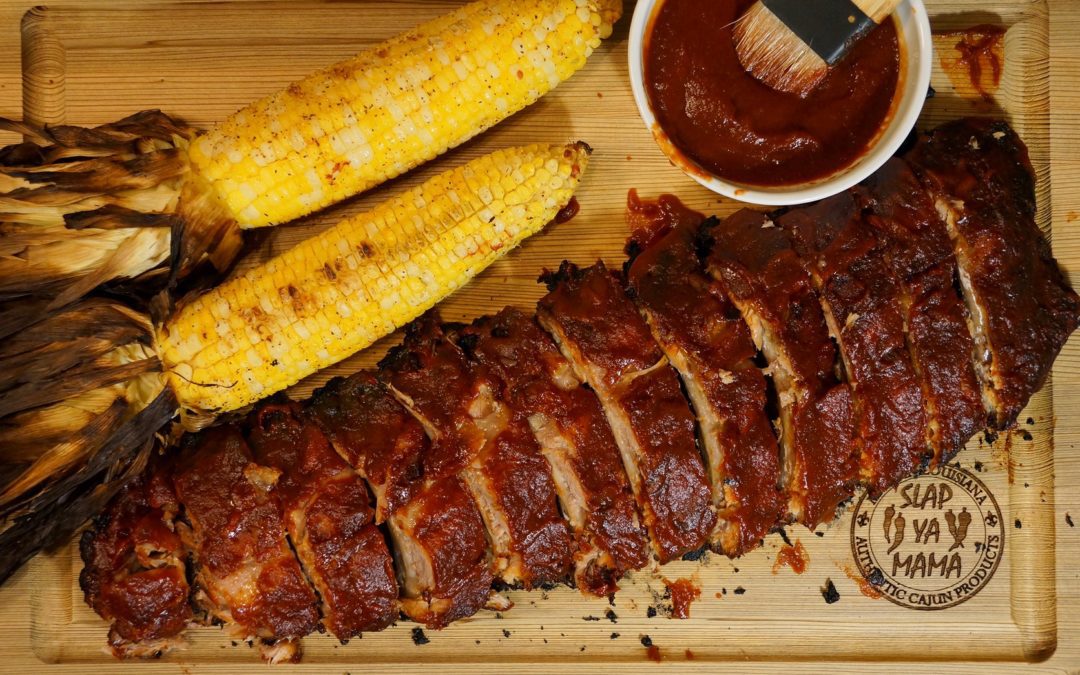 Hot 'n' Spicy Baby Back Ribs
Perfect for any grilling holiday that is marked on your calendar these Hot 'n' Spicy ribs are a menu must-have. Mama's Ribs are sweet, sticky and oh so spicy, seasoned in our Hot blend for the perfect kick. These baby backs are sure to bring the heat to your next grill out!
6 servings
Ingredients:
1/2 cup packed brown sugar
2 1/2 tsp Slap Ya Mama Hot Blend Cajun Seasoning
6 pounds pork baby back ribs
1/4 cup honey
1 bottle (12 ounces) dark beer or beef broth
1/4 cup apple cider vinegar
1 bottle of your favorite barbeque sauce (18 ounces)
Directions:
Combine the brown sugar and Slap Ya Mama Hot Blend Cajun Seasoning; rub all over ribs. Place ribs bone side down on a rack in a large shallow roasting pan. Drizzle honey over ribs. Combine beer and vinegar; pour around ribs. Spoon some of the beer mixture over ribs.
Cover tightly with foil and bake at 325° for 1 hour. Reduce heat to 250°; bake 2 hours longer or until tender.
Moisten a paper towel with cooking oil; using long-handled tongs, lightly coat the grill rack. Place ribs on the grill over medium heat. Close lid and grill for 10-15 minutes or until browned, turning and basting occasionally with barbecue sauce. Serve with remaining barbecue sauce.